Enrolment
Your child should turn
four years of age by
the 30th June of the year
they will attend kindergarten.
Join Waiting List
Contact Us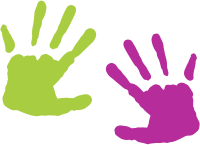 Katrina, our Co-Director stars in this video from Lady Gowrie.
She shares how our community approach helps children transition smoothly to Kindergarten.
Ready reckoner to determine your child's Kindergarten year
2022
Children born
1st July 2017 – 30th June 2018
2023
Children born
1st July 2018 – 30th June 2019
2024
Children born
1st July 2019 – 30th June 2020
2025
Children born
1st July 2020 – 30th June 2021
2026
Children born
1st July 2021 – 30th June 2022
There are 22 places in each group, GREEN and YELLOW, and priority is given to children in the target age bracket, ie turned 4 by 30th June, in each group.
From time to time, when places are available, we can offer enrolment to children on our Waiting List who have turned 3 years old.
Join our Waiting List, as places at Kindergarten are offered in accordance with Waiting List position
Daily fees in 2022 are $36.00
A deposit of $200.00 is payable upon enrolment. This deposit secures your child's position for the year.
Our Kindergarten aims to be accessible to as many people in the community as possible and fees are kept as low as practicable.
Government funding and subsidies may be available to eligible families to assist with fees, refer to FAQs or contact us.
Preparing for Kindergarten
In Term 4, of the year prior to their child's kindergarten year, Waiting List families receive an enrolment pack.
This pack includes:
Enrolment Forms
Our Handbook and,
Find out more about starting Kindergarten by attending our Parent Information Night in Term 4. Both you and your child can also join other families enrolled in the following year at an informal "Play Date" in Term 4.
Prior to the first day of Term 1, we welcome the children for a second whole group "Play Morning" with their families.
Feel free to talk with our Educators so they can help you and your child settle into kindergarten.