A Kindergarten day follows a flexible routine, allowing children time to make their own choices and the freedom to experiment and create in their own way. Importantly, it covers the Queensland Kindergarten Learning Guideline. We welcome the community into Kindergarten with incursions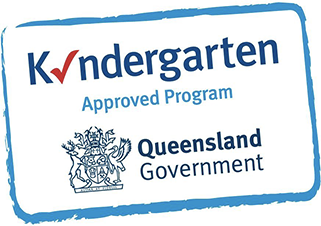 A snap shot of flexible routine
A kindergarten day is dedicated to play. More specifically it looks like:
exploring
experimenting
developing social & emotional skills
being physically active, and
developing maths and literacy skills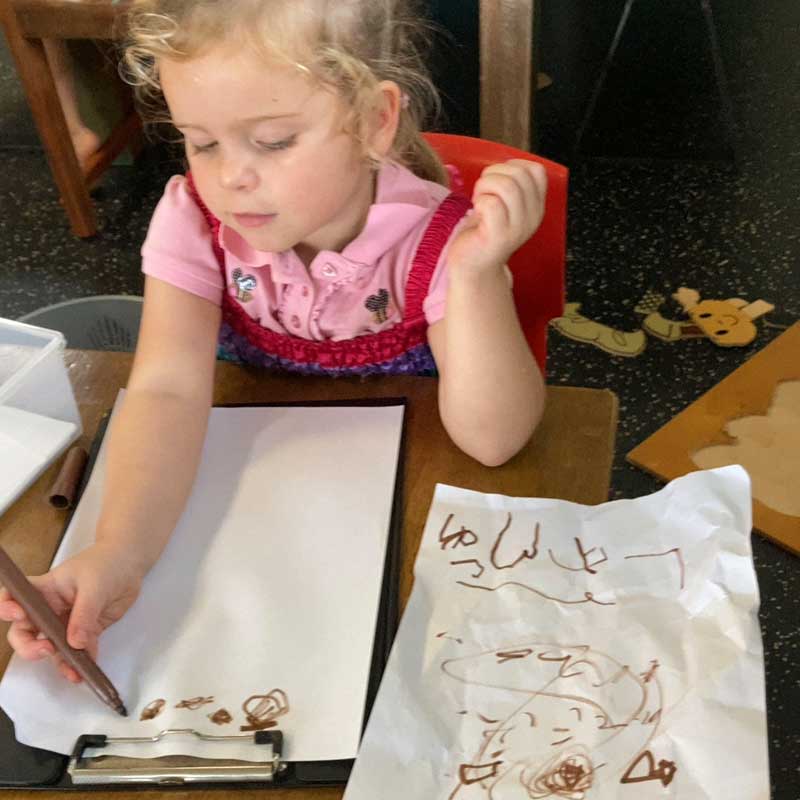 Morning tea and lunch are taken together as well as short sessions 'on the mat'. "On the mat', either indoors or outdoors, is our time for:
Acknowledgement of country
discussion about the day,
music & movement
books, stories and poems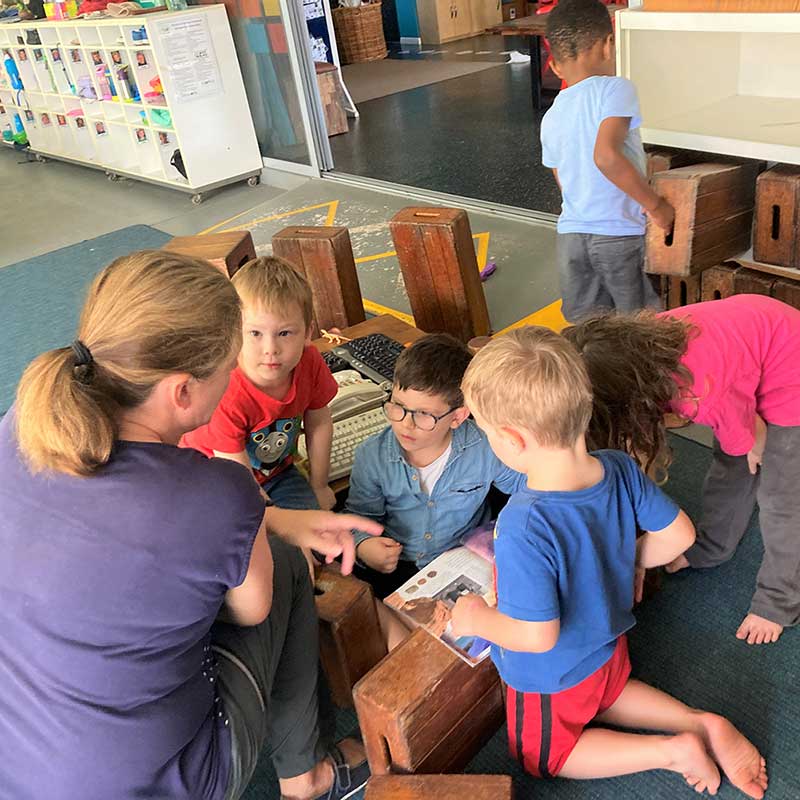 This routine is flexible and our Educators adjust it as required to suit the needs of the children on a particular day.
We welcome the community into Kindergarten with incursions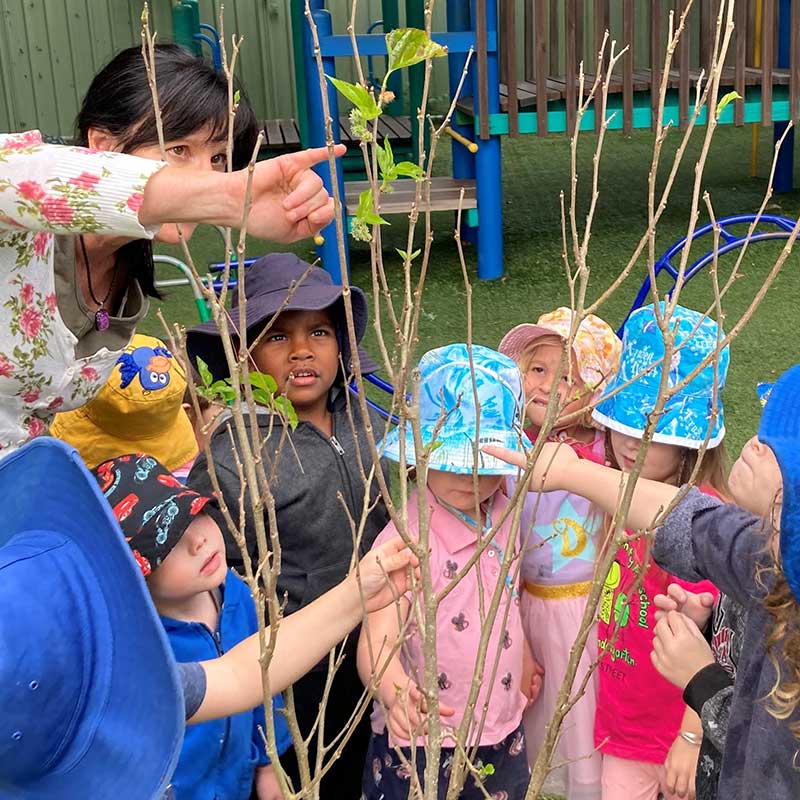 Reflection & Communication
As parents and teachers, when we stop to ask children what they think, the possibilities abound. They are active seekers of knowledge and ardent, sometimes even surprising, carriers of knowledge. Our university qualified teachers strive to make this knowledge visible to you by capturing your child's learning and thinking in portfolios.
Portfolios are more than a memory or keepsake, they provide insight into your child's learning and make the quality of our teaching practice visible to you.
Through careful observation and documentation, our Educators gather information to determine the appropriate amount of challenge to offer your child in order to further enhance their skills, abilities and comprehension.
We also share the Kindergarten day with families in real time via the Class Dojo app giving you insight into your child's day and a chance to reflect at home on events with them.
Queensland Kindergarten Learning Guideline
Our curriculum is based on the Queensland Kindergarten Learning Guideline which aims to specifically enrich children's learning in the Kindergarten year.
This guideline aligns with Federal Government's Early Years Learning Framework (EYLF) and embraces the inclusive vision that "all children experience learning that is engaging and builds success for life".
The EYLF describes a vision of children's learning, characterised by:
BELONGING — recognising that knowing where and with whom you belong is integral to human existence, providing a basis for children's interdependence and relationships with others
BEING — recognising and valuing the "here and now" in children's lives, and viewing childhood as more than simply preparation for adulthood or for the future
BECOMING — recognising the rapid and significant learning and development that occurs in the early years, and the capability and potential of all children.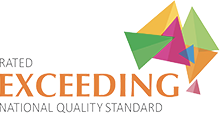 We are rated as exceeding national quality standards.
Throughout the Kindergarten Year, "children's right to experience the joy of childhood is fundamental and learning is promoted through play…."
The "Queensland kindergarten learning guideline" encompasses 5 Learning and Development Areas, And acknowledges children learn through the play activities which they choose for themselves:
Identity
Connectedness
Wellbeing
Active learning
Communicating